Kitchens sell houses. It's also no secret that new appliances, along with tiles and cabinets earn the biggest bang on the money spent. According to Remodeling.hw.net, even a modest kitchen remodel will earn back 81.1 percent on their 2018 cost vs value report. But in the quest to save dollars, some home flippers are making critical kitchen modeling mistakes which could ultimately hamper the chances of selling their homes or simply make the kitchen inefficient and even unsafe. Here are some of the most common oversights.
Installing The Wrong  Size Range Hood
According to Today's Homeowner, the basic rule of thumb when determining the fan power you need in a range hood is that it should move a minimum of 100 cubic feet per minute (CFM) of air for every 12" of range width. So if you have a 30" wide range, you would need a range hood with a fan that moves air at a rate of at least 250 CFM:
25-inch wide range x 100 = 250 CFM minimum range hood fan size
Room size is also a factor. Naturally, larger room needs more venting to clear the air than a smaller room. A range hood should be able to exchange the air in the kitchen at least 15 times per hour or every four minutes.
16 feet wide x 16 feet long x 8 feet high = 2,048 cubic feet
2,048 cubic foot room ÷ 4 minutes = 512 CFM range hood fan or higher.
Often, home flippers think they can kill two birds with one stone by installing a vented microwave over a range. But most high-end range manufacturers such as Wolf, balk at the idea of having microwaves installed over their ranges, preferring customers to a matching range hood.
Not Tiling A Backsplash
Many flippers are guilty of this. When the budget gets tight, the first thing to go is a backsplash. Many flippers think that a lip of granite against the back wall will suffice. Some entertain the thought, "We never tile there so the new owner can decide what they want.". This is an aesthetic misstep when trying to sell a house quickly.
A gleaming tiled backsplash takes a potential buyer's breath away when they first enter the kitchen. That isn't to say it's necessary to invest in a complex mosaic. Large, geometric tiles don't take long to put up and visually, they make a huge difference.
Not Installing A Garbage Disposal Unit
These under-sink garbage disposal units cost between $100 and $300 and make a huge difference to a homeowner. Yes, they have to be plumbed in and don't add to the immediate wow factor. However, such a relatively small investment that makes life in the kitchen that much easier can be a big selling point.
Getting A Refrigerator Without A Water Dispenser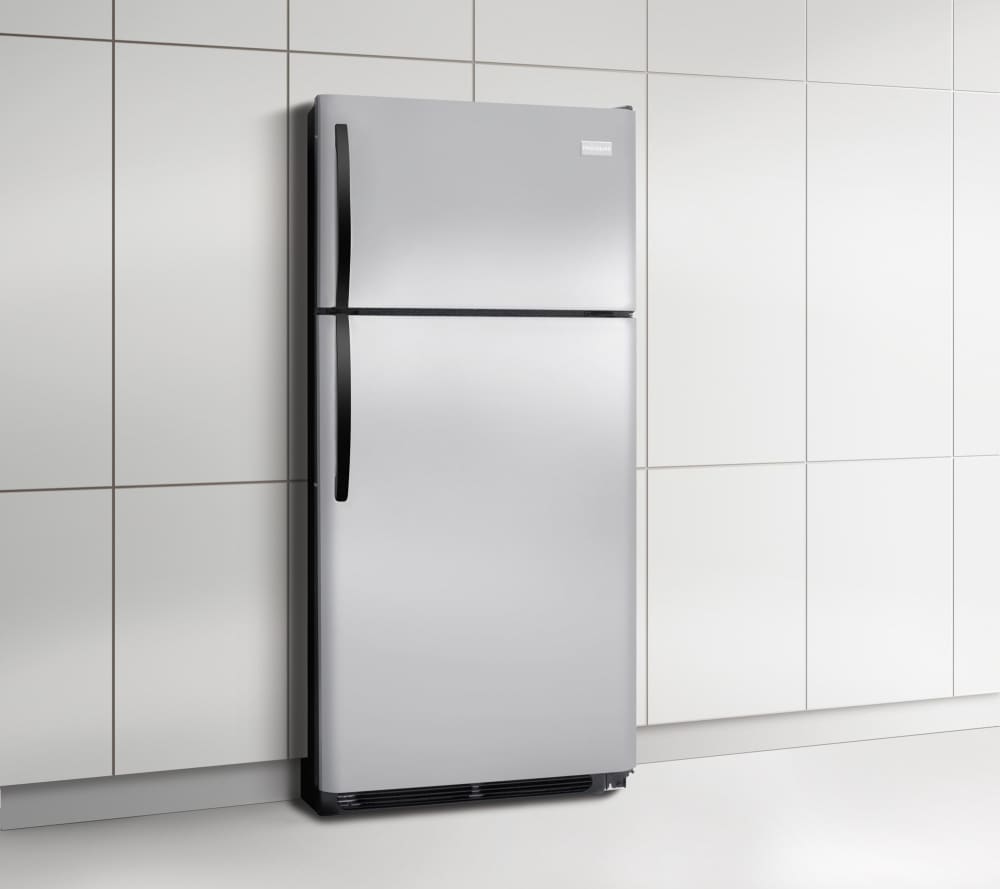 Many rental units don't have refrigerators with water dispensers for fear of damaging the floors. That doesn't mean flippers of owner-occupied homes shouldn't include them. Simply having a stainless steel refrigerator is no longer enough of a selling point.  Many new refrigerators now have internal water dispensers which precludes the water damage issue.
Not Checking Your Sub-Floor When Getting A Pro Range
Planning on getting a Viking pro-style range? Make sure your floor's structural integrity can handle it. Massive pro-style ranges, which can be up to an expansive 71 inches in width, are built like tanks and weigh over 300 lbs. Even more when cooking multiple dishes with heavy cookware. Insufficiently sturdy and reinforced joists can spell disaster.
Getting Your Cabinets Before Your Appliances
Appliances come in certain sizes and there's not a whole lot of wiggle room. There are endless configurations for cabinets, however, so always select your appliances first and build your cabinets around them. Also, it's important to make your appliances fit your space. You don't have to go too large with a refrigerator if you only have a moderately sized kitchen. Garages and basements are great places for second fridges!
Stacking Wall Ovens Too High

Stacking wall ovens is the new trend in kitchens. There are so many ovens to choose from – convection, steam, microwaves, speed – but if you stack them too high on your wall you could have a serious safety issue on your hands. Who wants to be lifting hot trays above head height? Stacked ovens may look good but it's also good to exercise some common sense.
Not Having Enough Light
Chandeliers are all well and good but you'll need multiple lighting sources to really make a room pop. Higher end kitchen cabinets are often equipped with their own lighting sources. Look to complement these with pendant fixtures. Perhaps recessed and stand-alone lamps if the kitchen opens into the living room. Indirect LEDs illuminating the kitchen with an ambient glow is trending yet easily removable if it's not to the taste of certain buyers.