It?s Official, Older Homes In The Northeast US Are Tops For Home Improvement
As Mother Nature threatens to unleash its wintery fury, older homes in the Northeast US are preparing for the worst. Many residents are taking off for warmer climes. Not contractors, though. According to a recent analysis from the National Association of Home Builders highlighted in
proremodeler.com
, the nation?s housing stock is aging and in short supply and the Northeast has the oldest homes. It?s no coincidence that this also happens to be where the most money is spent on home improvement. Contractors are working year round and canceling plans for winter beach escapes to keep up with demand.
New England's New Kitchens
According to the research, the country?s housing stock has a median age of 37 years. Eight of the eleven cities with the oldest housing stock are in New England and that?s where the greatest spending occurs. This is born out by
Appliances Connection?s
own sales data.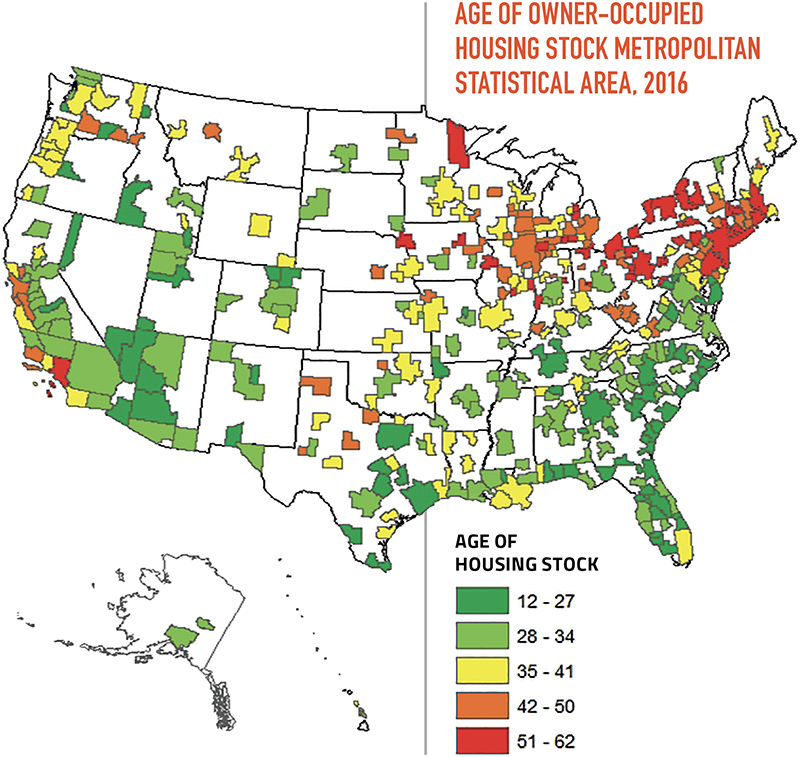 ?We?re noticing a lot of sales in the Boston area and in places like Cambridge, MA and Medford, MA,? says Appliances Connection CFO Elie?Fouerti, ?and the buyers are definitely skewing towards the higher end products. A lot of sales for
Wolf
,
Fischer Paykel
,
Viking
, and top end models of
GE
,
Samsung,
and
Bosch
.?
A renovated home in Fairfield, CT
Connecticut's Luxury Listings Feature Stunning Remodels
Also registering strong sales is nearby Connecticut. Its affluent counties like Fairfield (which contains the?posh towns of Greenwich, Westport and Stamford) where homeowners renovate houses to an extremely high degree and spend on top of the range appliances to match.
A renovated kitchen from the Fairfield, CT home picture above
Sweeten.com
, a website that matches homeowners with vetted general contractors, broke down the numbers for a rehab in Fairfield:
A gut renovation costs $220 to $250 per square foot. That number can head upwards to $300 to $350 a per?square foot depending on the complexity of the renovation.
An average, mid-range kitchen renovation in the county comes in at about $64,000 (or $320 per sq ft) according to Remodeling?s
Cost Vs Value
report. However, the factors (laminate countertops and vinyl, linoleum or cork floors) seem mismatched for the area where quartz countertops and porcelain tile or hardwood floors would be standard. These, along with a higher end sinks, fixtures, and appliances, would push this number closer to $100,000.
Indeed, in the same article, Sweeten showcased a recent kitchen renovation in the area which came in at $125,000 ($630 per sq. ft).
A renovated kitchen in a Hoboken brownstone
New Jersey Is Experiencing A?Remodeling?Renaissance
Nearby New Jersey has a lot of older homes too. Its proximity to Manhattan has seen an escalation in home prices close to transit hubs. Newark, which is undergoing heavy gentrification, has seen intense home flipping from investors. Hoboken, a burgeoning city by the Hudson River and 20-minute train ride from Manhattan, has seen heavy?homeowner remodeling, turning century-old brownstones into gleaming urban palaces.
?It?s one of our strongest local markets,? says Daniel Baja, a sales consultant at Appliances Connection (daniel@appliancesconnection.com). ?We sell a lot of higher end appliances ?
Blomberg
,
Miele
,
Bosch
. A lot is obviously to homeowners but I have noticed another trend too. Landlords, who purchased their buildings many years ago have since moved out of town and have been upgrading to cater to the changing market. They have also been purchasing quality appliances.?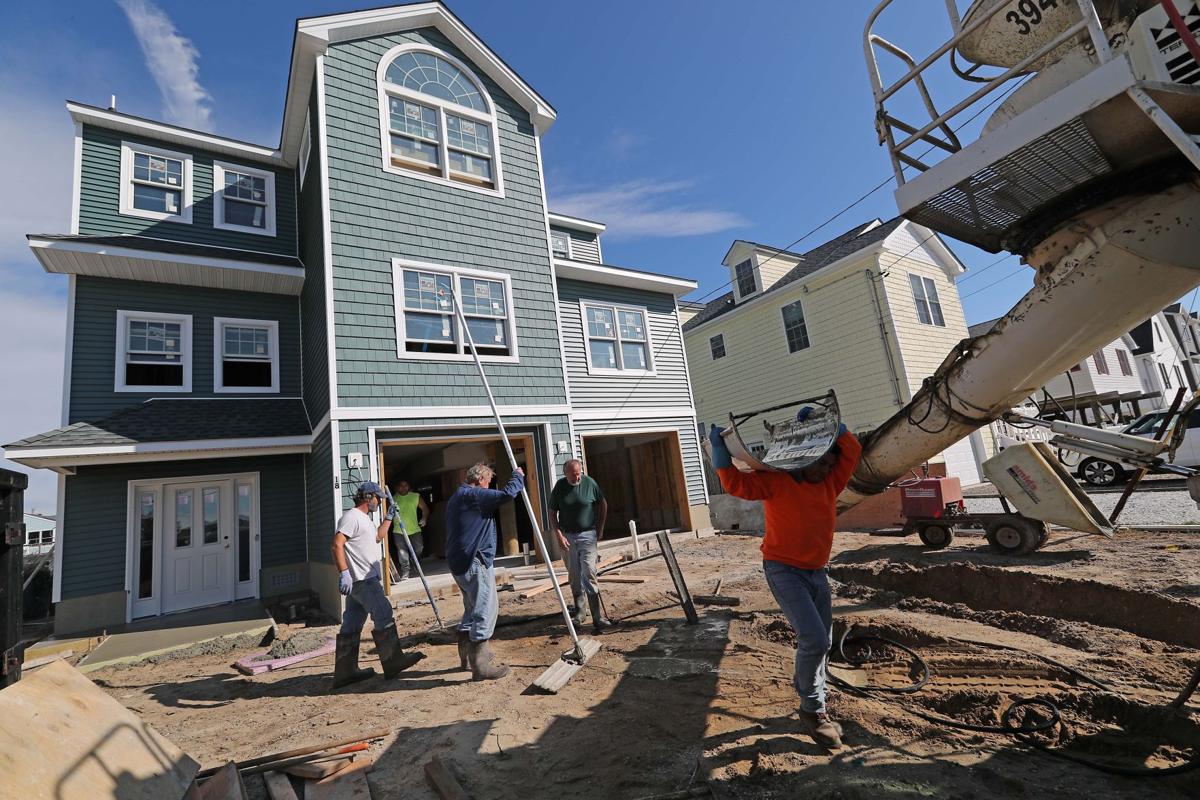 Homes near Atlantic City being renovated in the aftermath of Hurricane Sandy
Atlantic City Is No Gamble For Flippers
Another New Jersey city to feel the full force of winter?s wrath was Atlantic City. Hurricane Sandy decimated the gambling town. It has since become a hotbed for house flipping with storm-ravaged housing stock being completely renovated. According to information on
GOBankingRates.com
and requoted on
Auction.com
, the ROI (Return On Investment) in AC an incredible 141.6%. Listing prices average $372,916 with an estimated profit of $102,300. It takes approximately 207 days on average to flip a property from acquisition to closing.
?It?s an active market for us,? says Daniel Baja. ?It?s interesting on one hand you have flippers replacing the housing stock from the effects of Sandy. They buy mid-range appliances such as Frigidaire, LG, Samsung, and GE and on the other hand we have people who have good jobs there, buying great homes and going high end. It replicates some of our client base in Vegas. There are people who work in Atlantic City and Philly also pulls in workers. ?
As has often been said, there?s money in old houses.