Fisher Paykel, the venerable New Zealand appliance company, is reinventing itself. For years they appeared content to follow in the footsteps of high-end appliance brands such as Miele and Viking, filling the gap between mid-priced and premium. Recently, as if it had heard a starting pistol being fired, they've audaciously drawn level with the upscale pacesetters and are attempting to take the lead. Its new range of premium appliances can certainly go head to head with the competition. We take a look at five of their premium products, available in a package deal with an instant $2600 in savings.
Taken from their Professional Series, this range's cooktop has four sealed dual flow burners that harness some serious power. Three of the main burners put out an already fierce 18,500 BTUs while the left front power burner can emit a blistering 23,500 BTUs for perfectly searing meats. However, it has its own subtlety down to a precise 140 degrees simmer to prepare the delicate mother sauces.  The grates provide a seamless cover for the burners, making it easy for even the heaviest pots and pans to slide across. The griddle will allow you to let your inner short order cook shine, whipping up omelettes or cheeseburgers. The cooktop is as ergonomic as it is capable, with easy access to any element.
You'll find the oven no less impressive. It features 3 telescopic racks on gliders for easy access to whatever you're cooking. It has all the functions you'd expect in a high-end range but it also brings more to the table. Natural bake provides a uniform airflow throughout the oven while convection bake generates heat from the top and bottom of the oven. The broil function delivers intense heat from the inner region of the top element when fast grilling and quick surface browning is needed. When it comes to your personal aesthetic preferences, there's also the option to customize the oven handles to suit your kitchen style.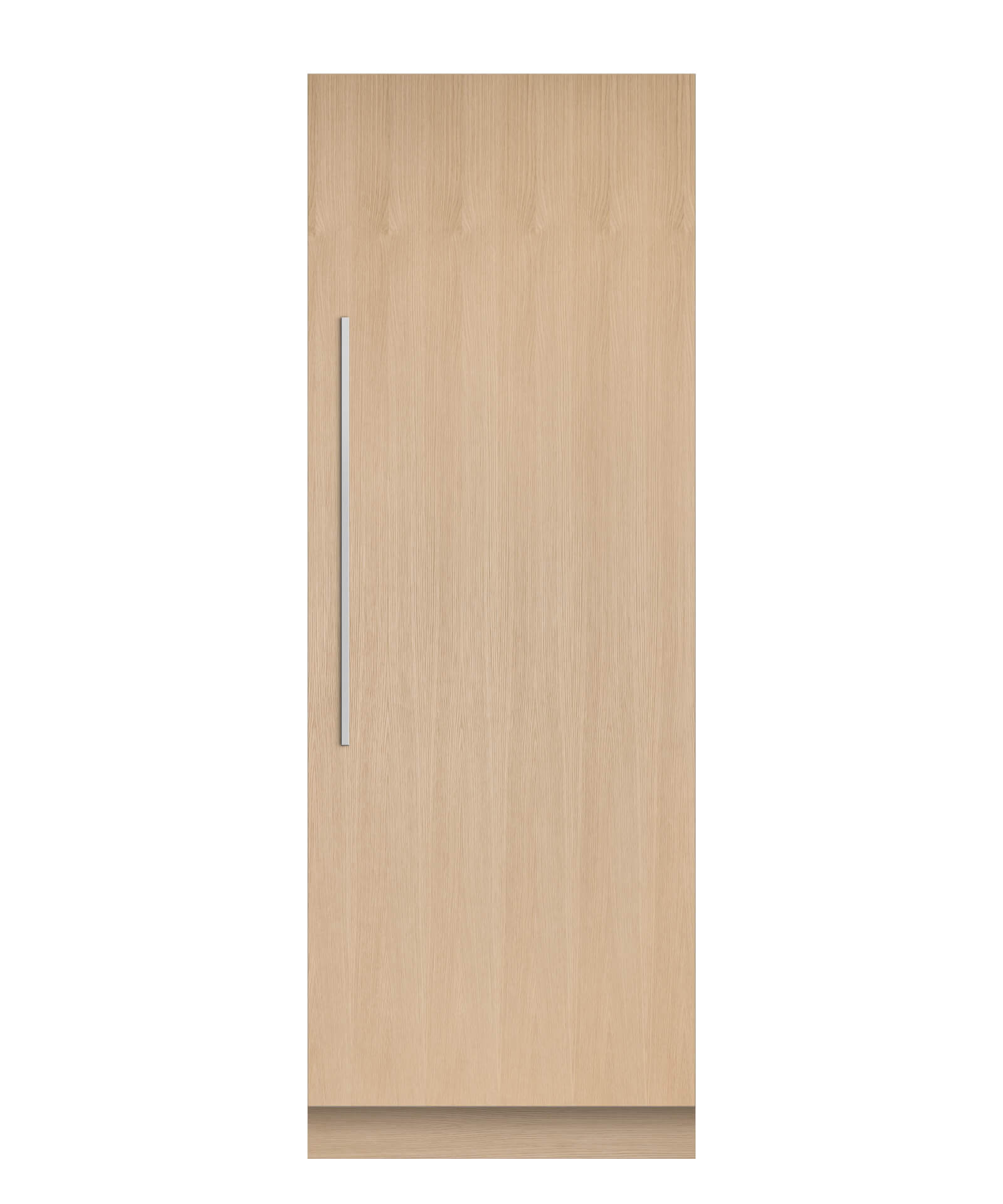 A panel ready column refrigerator gives the freedom to mix and match with custom cabinetry. Alternatively, Fisher Paykel's stainless steel door panels (sold separately) can provide a more conventional finish. Since, this is an integrated column refrigerator, it fits flush with the surrounding cabinets leaving only a 3mm gap around with no visible hinges or grills.
On the inside, the fridge utilizes ActiveSmart technology. This proprietary feature combines interior temperature sensors, speed fans, and multiple air ducts which causes the fridge to intuitively react to usage patterns and optimize temperatures. The Clever Energy function adapts to daily use by cooling and defrosting only when needed. LEDs lights brilliantly illuminate the entire refrigerator so you can view the entire interior quickly and easily. The unit also has a Star-K Certification and comes equipped with a Sabbath Mode setting so it can be used while still observing certain religious obligations.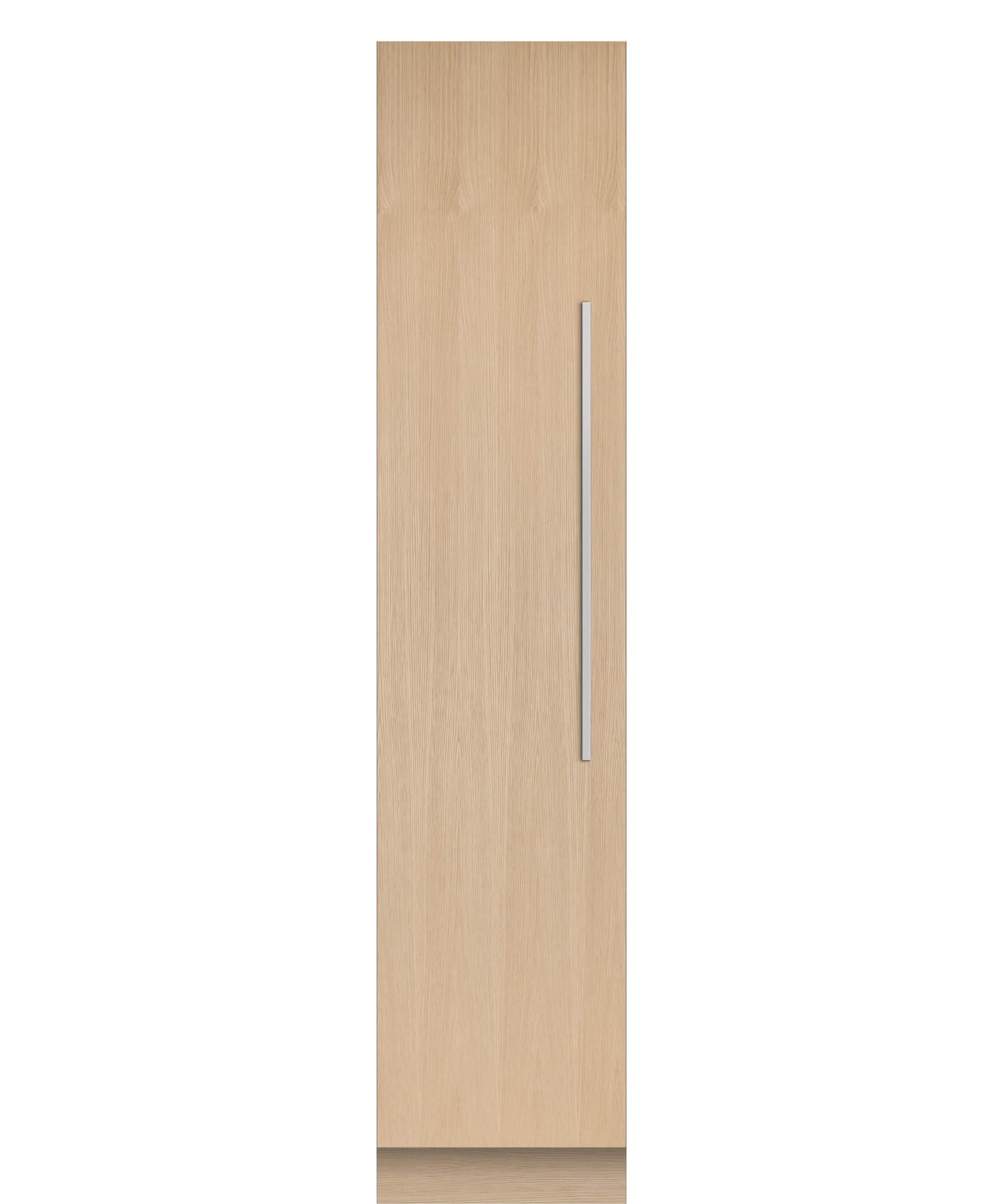 This integrated column freezer features a slew of features also present in the aforementioned refrigerator such as ActiveSmart, Clever Energy, and Star-K Certification. It also has variable temperature zones which, honestly, should come standard in any high-end freezer. It separates the interior compartment into two discrete temperature zones depending on what food you need to store. You can choose from three modes in each zone: Freeze, which keeps the temperature between -7 degrees F and 7 degrees F; Soft Freeze, which keeps the temperature between 14 degrees F and 18 degrees F; and Deep Freeze, which fixes the temperature at -13 degrees F. As stated earlier, Fisher Paykel is based in New Zealand, a country that designs and engineers everything from home goods to heavy machinery to be sustainable by necessity. So, of course, both the refrigerator and freezer columns are Energy Star rated.
From the Professional Series, this ducted hood not only looks good but works like a charm. The powerful blower motor can whisk away steam, odors, and grease at up to 600 CFM. It also features four fan speeds, a dimmable light, and stainless steel baffle filters. Discreet stainless steel dials allow you to set your desired fan speed and light level.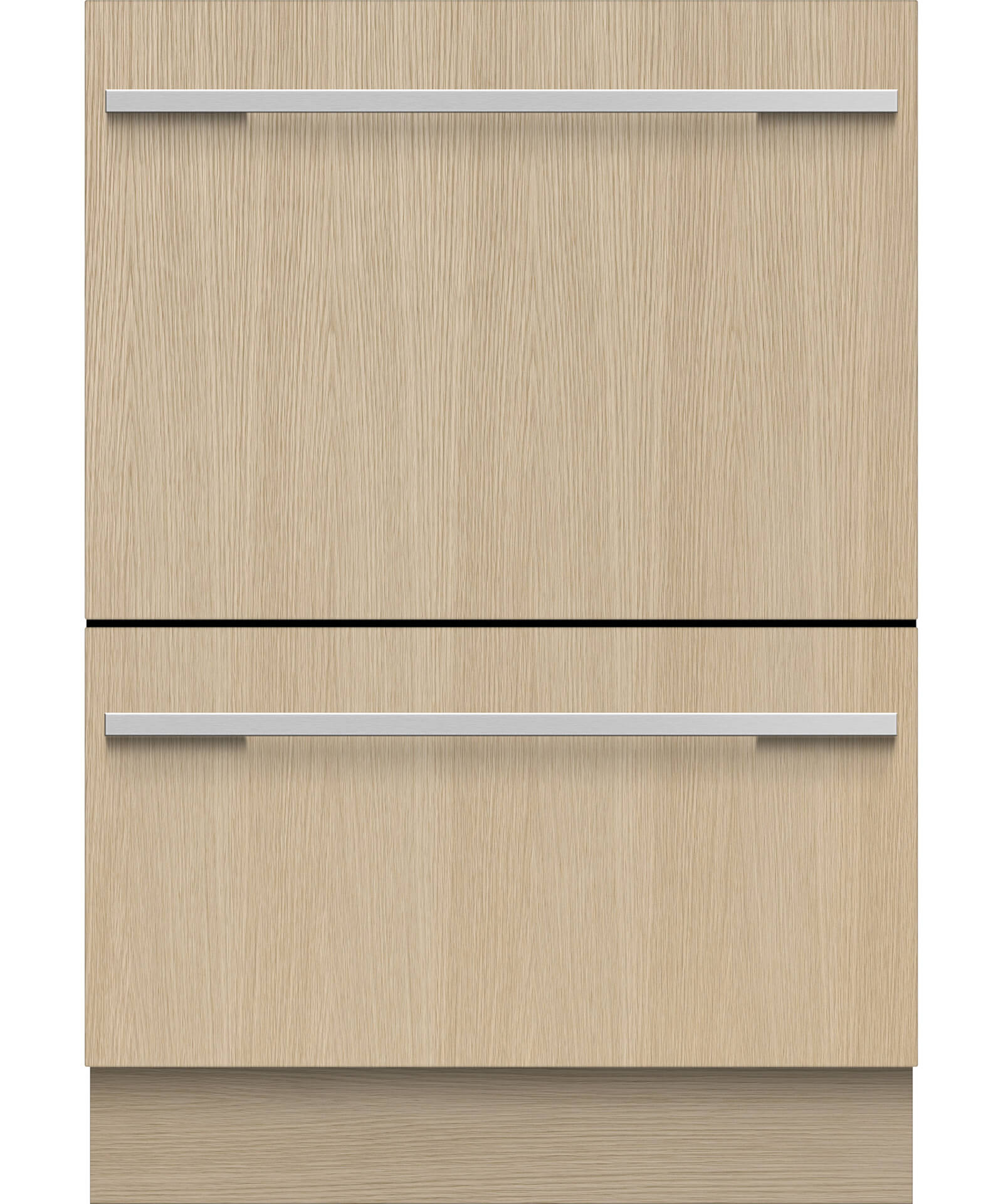 Another seamless panel ready appliance from Fisher Paykel, this two-drawer dishwasher has 15 wash programs and a capacity for up to 14 place settings. It has easy open and close functionality which makes them easy to use with minimal bending. The fact that both drawers can be used independently allows a broad cross-section of delicate glass, plates, and cookware to be washed simultaneously. Its cleaning modes include sanitize, which kills virtually all bacteria and extra dry, which is perfect for plastic dishes. The noise level on this beautifully integrated dishwasher is 44dBA, no louder than a quiet suburban evening.