By Jeff Vasishta
Doug Bowen of Douglas Elliman, has sold close to 100 townhouses in Brooklyn. He owns five of his own and is amongst the top 1 percent of NYC Townhouse Brokers. In 2015 & 2016 he was named as one of the Top 1000 agents in the US by Real Trends as published by The Wall Street Journal. Suffice to say, what Bowen doesn't know about townhouses isn't worth knowing.
During his career, he's seen Brooklyn neighborhoods go from grit to glitz. Old rooming houses with 1970s appliances have been revamped into palatial single-family spreads with gleaming digitized stainless steel machines befitting a spaceship. We quizzed the affable broker about how townhouse homeowners take their Victoria era homes and kitchens into the streaming age.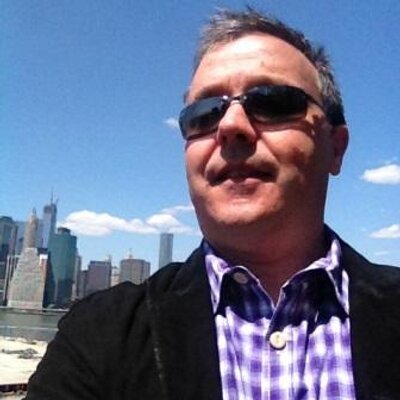 Adapting to Townhouses' Unique Layout
Appliances Connection: Ergonomically, the shape of a townhouse doesn't always lend itself to an open plan kitchen the way other single-family homes do. How have you seen contractors and home owners getting around this?
Doug Bowen: The most successful townhouse renovations manage to craft open-plan kitchens seamlessly into these antique properties. Townhouse configurations in the prime parts of Brooklyn and Manhattan trend to either a single family or a two family. Most commonly an upper triplex with a garden rental. Both are most successful with kitchens at the rear that bring the outdoors inside and visa versa. The use of islands and peninsulas can be a big help in creating the flow of a modern lifestyle into these anitique properties. When done well the tension, and I mean that in a good way, can achieve some stunning results.
Townhouses and Large Appliances
AC: A big problem many homeowners have is actually getting large size, high-end appliances into the home. What innovative ways have people dealt with this issue?
DB: Townhouse owners have been dealing with these issues for a long time. Like a piano, appliances can sometimes require going through windows. I have even seen appliances craned into the backyard and then passed through the back of the house where the apertures are now commonly enlarged to create the majestic indoor/outdoor feel that is common with the kitchens and how they relate to the backyard.
AC: Have there been any particular makes or types of appliances that you've seen trending in townhouses?
DB: I walked into an upper duplex in Park Slope and there was a gorgeous and sizable La Cornue dual fuel range. Every manner of high-end appliance is finding its way into townhouses. Induction cooktops are also all the rage. Built-in speed/convection ovens and coffee stations are also very popular.
Laundry in Little Spaces
DB: Laundry rooms are often a luxury in NY. What have been the most innovative ways people have been incorporating them? Obviously, stackable washer/dryers can be a big help.
Laundry is important, especially when there are a lot of kids involved. In townhouses, people commonly turn the small rooms just beyond the staircase landing on the floor above the parlor into an almost suburban style laundry room that also doubles as a utility room. The other common approach is to create what we call washer and dryer closets. These can get pretty tricked out with folding areas and can even double as linen closets.  Machines that vent out are always the best.
A Wine Connoisseur's Dream
AC: Wine stations are a newer addition to kitchens. Have you sold any properties where these were incorporated?
DB: I sold a house on Carlton Avenue in Fort Greene that had 3 different wine elements. A 1500 bottle full on wine cellar in the actual cellar, one with cooling unit. A full height Miele Mastercool multi-zoned wine fridge integrated into the cabinets with UV glass to protect fine wine. And a wine station, also built in, which is a high-end four bottle wine dispenser. I love wine, so this blew me away, the actual wines even more so.
Luxury Inside and Out
AC: With the limited space of a townhouse, outdoor kitchens have to be very carefully planned. Have there been any townhouses you've worked on where an outdoor kitchen has been particularly impressive?
DB: I was just at a townhouse I will be selling on in Brooklyn Heights designed by Brent Buck of Buck Projects. There is a full on stainless outdoor kitchen completely built out with ipe wood cabinets and slate counters. It has a killer grilling station and all the bells and whistles.