House flipping fever has swept the nation. Investors live and die by their contractor. A good contractor gets projects done on time, on budget, and to a high standard. A bad contractor is always juggling jobs, always short of cash, doesn't show up for weeks on end only to rush the job after being pestered to death. And they do sloppy work. Of course, everyone wants a good contractor and because of that, they are in high demand.
Partner With Appliances Connection
There is, however, a third option. Partner with Appliances Connection and cut out the middleman when it comes to kitchen appliances and cabinetry. Don't worry, you won't have to buy a truck and lug around studs and sheetrock. In fact, it's liable to take much of the stress out of your flip. Here's why.
Cosmetically, the most important room in selling a house is the kitchen and that's where a flipper's main focus should be. It's also the one room in the house that costs the most money. It involves a lot of planning. Plumbing, electrical, cabinet configuration, flooring, and appliances make it a potential quagmire with money disappearing faster than 80s Formica countertops during demolition. It's the one room that a flipper should get help with and one where Appliances Connection happens to specialize.
Scavolini Cabinets Are Cost Efficient
"Many people who walk into a showroom think hiring installers will cost them a lot of money, which is why flippers, in particular, prefer to use a general contractor," says Lada Mihaylovskaya, a designer with the Scavolini store in Brooklyn. "With Scavolini cabinets that's not the case. Firstly our cabinets are a lot higher quality than you'll find in a box chain store. Particularly at the lower price points, our eco-wood cabinets look really good. A flipper really is at an advantage with us with the time we take to do the installation. All our installers are licensed and certified and specialize in installing just our cabinets and appliances. It's a far more efficient process because this is all they do. They are in and out so you can get on with the rest of your work "
Scavolini also offers bathroom design and installation which leaves the flipper relatively easy task of outsourcing flooring, drywalling and electrical, and plumbing, if needed.
The Pros and Cons Of Using A General Contractor
Shaheer Williams of the Huntingdon Group, buys from Appliances Connection and flips 20 houses a year in Newark, New Jersey. He is his own GC and feels other flippers may be leaving money on the table if they are hiring a contracting firm for simpler renovations.
"What does a GC generally do? Outsource the work to sub-contractors. If you have people you know who specialize in installing kitchens at a great price, why doesn't the flipper make the call instead of the GC? Once you get experienced in flipping you become as knowledgeable as any contractor, " he says. "From a financial point of view, it makes perfect sense. Of course, a lot depends on the complexity of the flip. If it's cosmetic then outsourcing is the way to go. If it's structural or more complicated then you'll want to consult a specialist." Williams adds that sometimes a GC can be a huge asset. "A trustworthy,  efficient general contractor makes sense, particularly if you are doing multiple flips at once because they can just move their crew from one house to the next."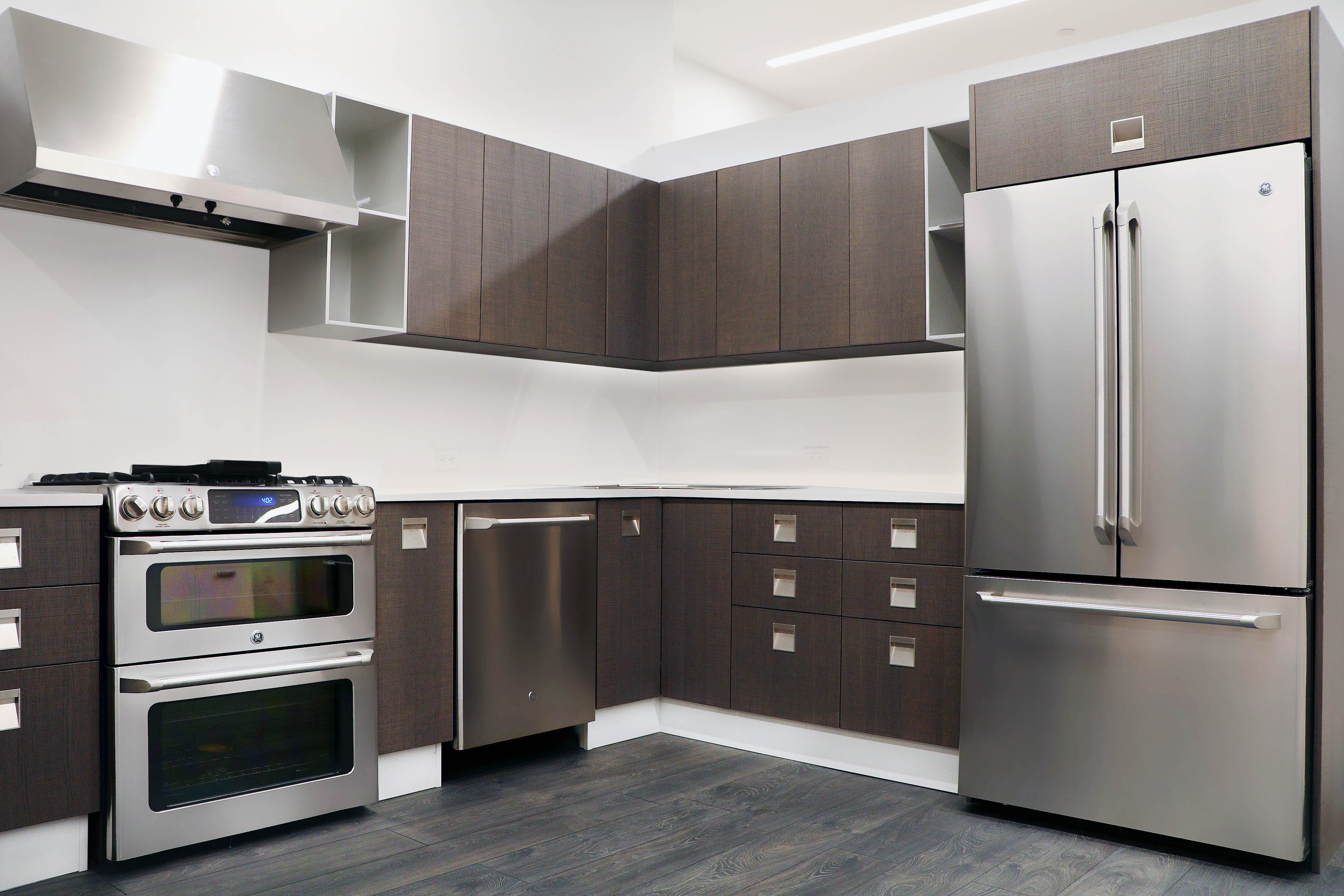 Lada from Scavolini Brooklyn adds: "When you are buying your cabinets and appliances from us, we are motivated to install them correctly because your kitchen and your experience with us is like an ad for our business. We want to do the absolute best and so you'll talk about us and refer more clients."
For design ideas for Scavolini cabinetry, go to the Scavolini Brooklyn Showroom Site. For questions about Scavolini design and installation availability in your area, call one of our in-house designers at 718.249.1214 or e-mail at  scavolini@appliancesconnection.com. For information about appliances sales and installation, contact one of the knowledgeable representatives in our Sales department at 800.299.9470. They are open on Sunday from 9:00AM – 6:00PM, Monday through Thursday from 9:00AM – 7:00PM, and Friday from 9:00AM – 4:00PM. All times are in EST.