We've all heard the horror stories of bad contractors. Shoddy work, never showing up, using your money for other jobs, overcharging. The good contractors, it seems, are few and far between. House flippers, homeowners and their friends handle them like precious stones, covetous of their time, keeping them working, especially at times like this when the housing market seems to be jet propelled. So, often there is no alternative but to go out there and find someone relatively untested. Still, it is possible to find great contractors at reasonable prices, even today. But you have to do your homework. Here, then, are 15 essential questions to ask a contractor before hiring them.
How Much Previous Experience Do They Have?
If you're looking for experienced general contractors (GCs) and a laundry list of previous jobs with stellar testimonials you'll have to join the line. When they do become available, be prepared to spend a lot of money. There are a lot of advantages to choosing a long-established contractor. They have survived in a tough business (if they managed to keep working immediately after the crash of 2008, extra kudos.). The fact that they have done well over a long period of time means that they have a system in place and will get the job done and probably on time.
To save money you'll have to do your research. All subcontractors (subs) with larger contracting firms do jobs on the side. Some are looking to branch off into running their own crews and will offer a much lower rate than a larger firm. It's important to get testimonials about everyone's work. Try to discuss their projects first hand with past clients and if possible go and look at a prospective contractor's work. Chances are they've shared their work on social media. Quiz them about specific projects. When you first use a new contractor, start them with smaller project – like tiling an entryway or kitchen before moving them on to something larger.
Are They Licensed?
If you're hiring a plumber, electrician, or roofer, you'll want to make sure they have a license. Taking a chance with someone that isn't certified is a big risk in these situations. However, when it comes to drywall, tiling, carpentry and painting there is often a grey area, Many good contractors in cities like New York are immigrants and unlicensed but perform great work at good prices. In this case referrals from friends and the chance to see previous work is crucial.
Are They Insured?
Not having a license is one thing but being uninsured is something else entirely. Having a worker's compensation and liability insurance is important. It is the proof that the workers take themselves and their crews seriously. You may think that light contracting jobs – tiling and painting – may not require insurance but unless they are relatives or personal acquaintances, anytime a tradesman steps into your house you both need to be protected. Equally, if you are undertaking a serious renovation project, you. as the property owner, should have Builder's Risk Insurance. Certain companies such as Zurich specialize in this.
Can They Pull Permits?
A contractor should know how to pull permits and coordinate inspections for the specific job they are doing. For some non-structural jobs you can get away with not pulling a permit but in NYC permits are needed for just about everything, even moving a toilet over a few inches. A random inspection could shut down a job for a lack of permits which will cost you money and leave your contractor moving on to the next job while you sort things out.
Can They Commit To A  Timeline For Completion?
If a contractor is not prepared to sign a contract guaranteeing a timeline for completion, it should be a red flag. There should be contingencies buffered into the contract. When it comes to home renovations, things can go wrong. Most contractors juggle multiple jobs. They start new jobs as they finish others, which leads to the clichéd scenario of contractors not showing up for days on end when they are almost finished.
You'll want to ask the contractor if he/she has the manpower to handle multiple jobs at once. You'll also want to clarify how changes to the job's timeline will be handled up front. A contract should have this spelled out. Many contractors may balk at you presenting a contract. Other may want to present you with their own legal form which, of course, will be skewed in their favor. Don't be pressured into signing something you're not comfortable with. He/she should be open to negotiation or you can find another contractor.
What Is Their Payment Schedule?
This one's crucial. It should go without saying that paying a contractor all the money upfront for a job is not wise. The usual arrangement is a third at the start, a third in the middle, and the final third upon completion. However, situations arise in the course of a project that may raise questions. Imagine this. You are at a lumber yard, buying decking. The decking company is giving you a great deal if you pay cash. However, they inform you that they will not have supplies until the weekend when you will be out of town. The decking company won't take cash up front, only when the supplies arrive.  Your contractor says, "Well if you give me the money, I'll buy it and get the deck finished." What do you do? Hand over the cash? No. The contractor should have enough cash of their own to cover this. If they are robbing Peter to pay Paul, they are not the contractor for you. So, in your agreement, it should be spelled out that they are responsible for all expenses and will be paid upon the draw schedule.
If you are a flipper and using a hard money lender they will usually have their own draw schedule upon completion of each stage of the job which they will inspect.
Who Will Be Working On The Job Site?
As any general contractor can attest, one of their biggest headaches is finding and keeping a good crew. Unexplained absences, unreasonable demands about pay, talking on their phone the moment the boss's back is turned are all reasons why crews disband and workers seem to be in a revolving door. You'll want to ask your GC which people will be showing up every day to your job and who will be in charge. You'll also want to confirm that everyone he hires will be insured and if it's okay for you to visit the site periodically to check on the progress of work (if the job is not at your home).
How Will Your Property Be Protected?
If this is a flip and you don't actually live on the premises or are staying away during its completion you'll want to make sure your property is protected. Cameras and alarms are a great deterrent. Your contractor needs to be on board with cameras being installed both inside and outside the property. If they're not – red flag. In some urban areas, physical window and door guards are also used by many flippers and contractors. These are hired by a third party security firm and will have to be removed when a contractor installs new doors and windows.
What Is The Best Way To Communicate?
Contractors hate clients calling non-stop and clients hate it when their contractors cannot be reached. An arrangement on how to communicate needs to be set out up front. Text, e-mail, phone? Be sure to establish a reasonable timeframe for a response.
What Are The Daily Start And End Times For The Job?
If construction is taking place in a condo or co-op, there are strict guidelines for when work can be done. In a residential development, neighbors won't appreciate being woken to the sound of jackhammers at 6:00am. There will definitely be HOA guidelines in a gated community. If the rehab is in your home while you are living there, be sure that boundaries are set. Stepping out of a shower to be met by a construction worker looking to use the bathroom is less than ideal. Also, most contractors will insist that all personal belongings be removed from the job site prior to work. They will expect occupants stay away during the working day. This will all need to be understood by every person in the household.
Where Will They Store Their Tools and Materials?
In a flip project, storing materials and tools isn't such a big issue. The contractor should be responsible for their own tools. They normally have a toobox that can be locked. In a personal residence, however, there are a lot more variables. Power tools and kids are not a good mix. Neither are hardwood floors, carpets and construction equipment or work boots. Get a system in place with protocols so there are no misunderstandings. Put it in writing and get your contractor to sign off on it. Failing that pin it to a door near the workplace. Add a smiley face and a thank you, to keep things light and friendly.
How Will My Property Be Protected?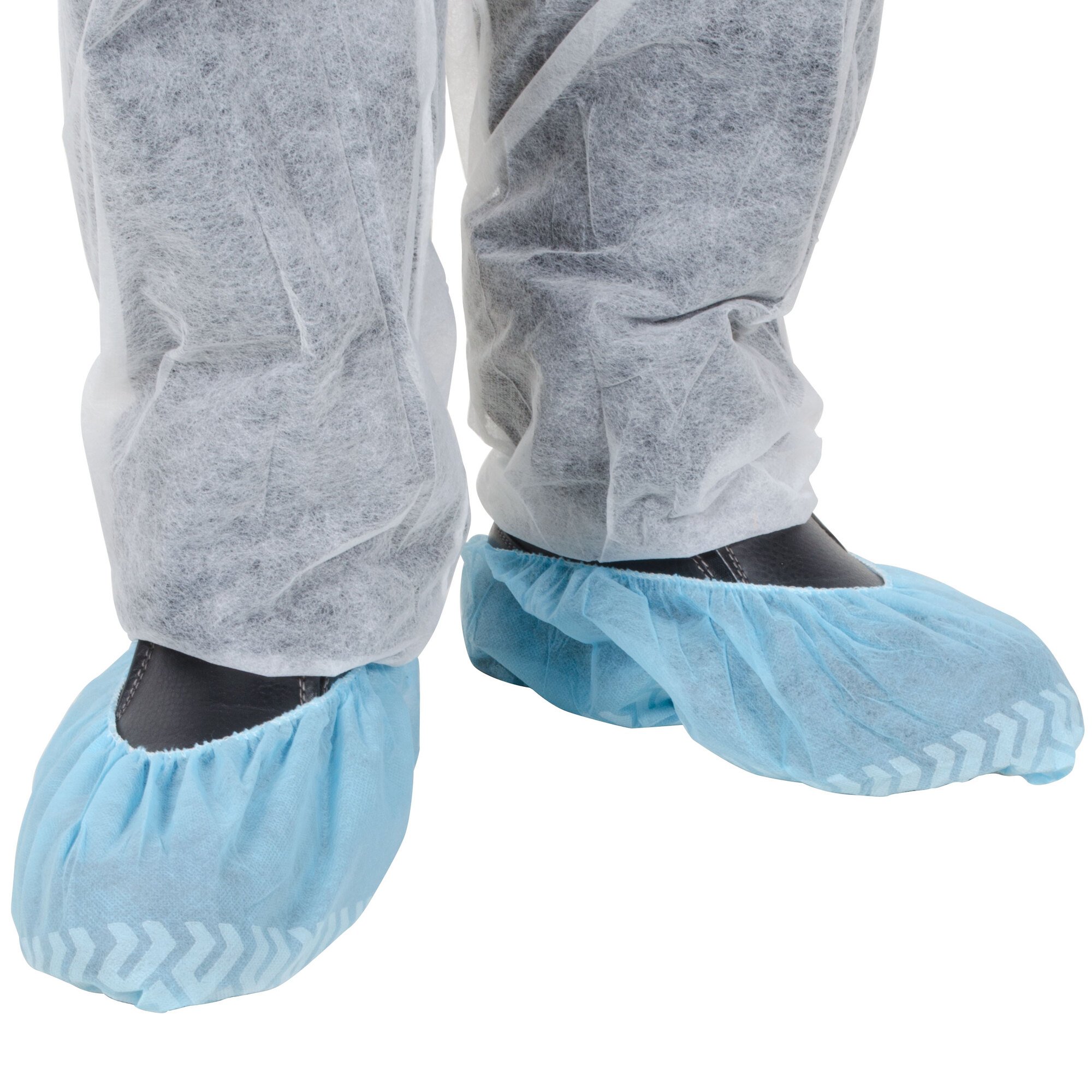 Construction dust is inevitable, but you can take steps to keep furniture, flooring, and electronics clean by ensuring your contractor covers up properly with drop cloths and wears booties. Muddy construction boots shouldn't be traipsed over the floor. GCs don't always keep on top of their worker's cleanliness habits when they aren't on site, so another note and a box of booties will help keep things in order.
How Will Add-Ons Be Handled?
You've seen HGTV's Fixer Upper when Chip Gaines calls the homeowners and tells them there will be an additional cost and do they okay it? That, in theory, is the ideal scenario. There should be an understanding that the contractor won't spend a penny over budget without their client's approval. However, as with much to do with construction, there are areas that fall between cracks. If a pipe bursts behind a wall there's going to be additional costs whether the homeowner likes it or not. Damp drywall is a mold issue. And speaking of mold, if you find it anywhere in the house, prepare for remediation, ripping out drywall and possibly studs. It can add thousands to your bill. That's why your budget should allow for a 10% contingency buffer for such occurrences.
The good thing about estimates these days is that modern technology has made them more accurate than ever. A contractor can input a SKU, find out the exact cost of materials and add his or her labor to the total number. It should be completely transparent.
Can I Pay For Materials Separately?
Many homeowners and flippers prefer to pay for materials separately, using a store credit card. They just want to pay for a contractor's time and labor. There are many contractors who are ok with this arrangement because going to a box chain store takes a big chunk out of their day. If they can just show up at the job site and do their work, the project will go much faster. Most homeowners and flippers though will ask to pay for materials over the phone and have their contractor load it up into their truck.
It's best to have a contractor involved in the buying of materials because they will know exactly what they need. A contractor always factors delivery costs into their fee.
How Will Clean Up Be Handled At The End of Each Day and After The Job Is Finished?
If the job is taking place inside someone's home, daily clean-up is essential. This means the removal of all trash, sheetrock screws, and nails from the floor. Sweeping and wiping down all areas with a damp cloth to remove dust needs to be done constantly as it accumulates quickly. A contractor who isn't fastidious about cleanliness may mean you'll have to add the cost of staying at a hotel to your budget.